Every dancer who is serious about her career needs a good stretching machine or a good stretching program. Here are some of the best stretching machines and they can be used for dancers, gymnasts or anybody who wants to improve their flexibility. The prices are a bit heavy in some cases, but if you are going to make good use of the stretching machines, then it will be worth your while to get. These machines are at some of the best prices online.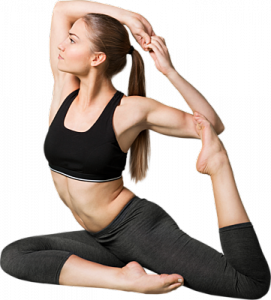 When done correctly, stretching provides you with a wealth of benefits, whether you dance or not. Stretching is a great warm up before you exercise, as well a great way to cool down after exercise. You will have enhanced athletic performance, injury prevention and relief from back pain over the long run.
Despite the many benefits of stretching, many of us neglect to stretch; perhaps because it takes too long, is too difficult or we don't have access to a stretching trainer or coach. Maybe the use of a stretching machine will help you stay on top of this vital part of your exercise routine.
Rules for Stretching
The main stretching rule is never over do it. Harder and faster will not get you the results that you want.
Flexibility needs to be worked slowly, gradually stretching the muscles in small increments. The goal is to gain flexibility without causing injuries.
Always make sure your muscles are warm before you start to stretch them, especially on any of these best stretching machines. Never force the stretch. Feel the pull then hold the stretch. If you push too fast or bounce, you could cause yourself a serious injury.
Best Stretching Machines
You can save about $60 or so with the link above.
Get your splits and stretch beyond 180 degrees! This Pro Leg Stretcher makes stretching easier and more efficient than ever before. Featuring an adjustable padded seat with backrest, padded foot rests, gear system, and a removable self-locking turning wheel.
Its sturdy construction uses a gear system rather than a cable system since cables tend to snap under high tension. The steering wheel assembly helps to ensure a complete and gradual stretch. Simply turn the gear-driven crank and the leg holders with attached wheels will widen out. The included stop latch enables you to slowly reach and hold your maximum stretch until you are ready to crank yourself back to a normal position.
This Pro Leg Stretcher is very durable, extremely simple to use, and comes FULLY ASSEMBLED. All you do is remove the Pro Leg Stretcher from the box, place the steering wheel on the bolt, turn it to the front sitting position, and stretch away!
Get your splits and stretch beyond 180 degrees!

Makes stretching easier

Sturdy construction and steering wheel assembly

Padded foot rests, seat, and adjustable back support

Comes FULLY ASSEMBLED
Motive Fitness TotalStretch TS200 Commercial Body Stretching Machine
Stretching Trainer designed to provide users of all sizes with a total solution to stretching for warm up, improved mobility and relief from pain

Ergostretch handlebar System provides multiple grips to target different muscles for users of all sizes

Ergostretch platform places user in correct position for more effective lower leg stretches and standing stretches from a stabilized position

Ergostretch rollers provide comfortable and effective leg stabilization for both seated and standing stretches

Comfortable padded seat and stretching instructions; 59 x 29 x 40 inches. Weight Capacity of 325 pounds.
The total stretch TS200 from motive fitness revolutionizes stretching by allowing users to safely and effectively perform a comprehensive set of stretches all in one place by themselves without the need for a coach. Seated or standing, from the front or back, the total stretch TS200 provides a superior stretching experience all on one machine. Features of the total stretch TS200 include the
Features of the total stretch TS200 include the ergostretch handlebar system that offers users multiple grips to target different muscles and accommodate exercisers of all sizes. The ergostretch platform and rollers ensure that users are placed in the correct position and help to stabilize the user during stretching.
Wheels are integrated into the welded frame to make moving the total stretch TS200 a breeze.
The TS200 includes durable and comfortable padded seat and full instructions and illustrations on a ten stretch total body circuit.
Dimensions:  59 L x 29 W x 40 H (inches)
Ideal Stretch Hamstring Stretching Device with DVD
Ideal Stretch with DVD and enables perfect hamstring stretching without stressing your back

Previously known as the HamStretch, No need for a stretching partner

Keeps your knee straight during stretch

Stretches your calf and hamstring at the same time

Maintains proper hip orientation during hamstring stretches
Weight:  88 pounds
Stretching Strap with Loops by Yoga EVO + eBook & 35 Online Video Exercises, Elastic Stretch Band, Leg Stretcher, Pilates Poses & Postures, Ballet Stretches, Dance Workout, Aerobic Black
If you don't have the funds for a proper stretching machine right now, this is another option. It is called the yoga stretching strap.
-You can work on particular groups of muscles with no effort at home or at the gym
-The strap has loops so you get a better grip onf the strap and can track your progress
-It is so soft due to its special blend that you will never have to worry about burning hands during long poses
-You also get a special program with videos so you can learn all there is to know about proper muscle stretching
-With the elastic properties, our strap has it is almost impossible to get injured
What you will find inside the box:
-Yoga Stretching Strap
-Carrying Bag
-Instructional Pamphlet + video password
Trust that I have helped you choose the best stretching machines for your purposes. Please comment below on your experiences with any of the above products. Trusting that you find the best stretching machines for your purposes.
If you would like to read more about ballet stretch exercises, click here.