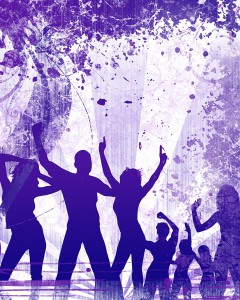 Do you want to know how to put on a concert for your dance studio, and not only that, it has to be a magical event for both your parents and your students.
Preparing for the end of year concert is both time consuming and exhausting. What with thinking up new ideas, choreography, music and costuming, you barely have any time left for yourself and your family.
Why is it a Good Idea to Have a Concert for your Studio?
There are many reasons why studios do concerts and here are some of them:
End of year shows
Dancers love to perform and show what skills they have learned to their friends and family
A good preparation for competition work and to build up your dancers self confidence as they can dance without being judged
To encourage new students to sign up at your studio
A great form of advertising within your community
As fund raisers
How To Put On A Concert
First of all you need to decide what type of show you want to put on. Will it be a show stopper spectacular that will be glitzy and polished, and run for a few nights, or will it be more casual, fun and just aimed at your pupils and their families. The important thing is to keep it moving and keep the audience entertained, including those impatient fathers that have been dragged away from their sport to watch their children dance.
Here are some pointers to help your show run smoothly:
Keep the speeches and awards short sweet, and to the minimum. People are there to watch the dancing, not listen to rambling.
Pick a theme to work around. It just makes everything flow more smoothly.
Make sure all your music is family appropriate. A lot of music nowadays is x rated.
Music should be properly cut and edited.
Try to start with a slower number, or the littlies while they are still fresh. The number before interval, and the number at the end of the show should be lively, upbeat and highly entertaining. Stay away from too many slow numbers in the second half of the show. Always end a concert on a high, so that your audience leave the theater feeling good.
Make sure that your dancers are suited to their parts, and that the numbers that they are in are age appropriate.
Rather than closing the curtain after each number, try to keep your concert flowing by blending the music and let dances to follow straight on. This is also good training to teach your pupils to exit and enter the stage gracefully.
Try to experiment with new ideas and concepts each year. Let some of your seniors try their hand at choreography. You will be surprised what they can come up with.
Last but not least, remember to have fun.  We find the last quarter of the year tiring, and this is the reason we do our concert at year end, to keep the pupils motivated with something fun to work on.
So that is the short and sweet of how to put on a concert. Hope that this has helped you. Please leave your comments below.