Are you looking for information on portable dance floors and portable dance floor prices?  Read further and I will compare and review different portable dance floor prices and the dance floors themselves.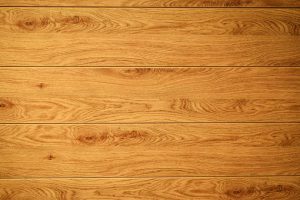 If you need to find out more about the specific products, click on the picture of the product you are interested in.
Why a Portable Dance Floor?
Portable dance floors are very popular at the moment.  The dance world uses them a lot, as they are a cheaper option than laying a proper sprung wooden floor like the one above.
A lot of them are specially designed with the dancer in mind, and they are built to handle impact and thus protect a dancers joints.
Most of the floors snap together and you can buy just the right measurements for your requirements.  It is also a good idea if you are a dancer to buy some of this type of flooring in a small amount to lay in your home to enable you to have a space to practice your dancing. Doing this is ideal for tap dancers, as it means not ruining your existing floors at home with your tap shoes.
There are also many different types of portable dance flooring.  There is vinyl laminate, wood or parquet flooring. Here are some flooring types and some portable dance floor prices.
Portable Dance Floor Prices
Snaplock Portable Dance Floor
This snaplock portable dance floor is quite popular and it comes in cedar or oak.  It sells for about $85 per 3 x 3 " square or $270 per 6 x 6 " square.  It is suitable for practicing aerobics, ballet, and tap dancing.
It is lightweight, strong and durable, which makes it suitable for both indoors and out.
No tools are necessary to install this floor as the squares just snap into each other until your floor is big enough for your requirements.
The floor is easy to clean and is also easy to disassemble and reassemble.
This floor is both water resistant and stain resistant and has a ten-year warranty.  You can click on any of the pictures on this page to find out more about the floor product.
Powerpro Dance Tile
This is also an interlocking dance floor and sells for about $170.  It has a parquet flooring look and does come in different colors.
"PowerProTM Dance Flooring is an economical portable event flooring system that allows you to transform almost any space into a dance hall.
It can be used over a variety of sub-surfaces such as wood, concrete, or almost any other flat, firm surface.
PowerPro Flooring comes in Oak, Teak, Black. and White.
Black and White tiles may be combined to form a unique checkerboard pattern.
PowerPro Dance tiles are sold in 36 square foot boxes.
Our portable dance floors and flooring tiles can immediately transform any pre-existing space into a performance studio."
Wood Grain Interlocking Foam Anti-Fatigue Flooring Tiles
The price for these tiles ranges from $24 to $110.  They are made of non-toxic EVA foam and can only be used indoors.
  Although they are water resistant.
These are thick tiles especially to cushion hard floor surfaces.  They are quite soft, so heavy objects could leave an indentation.
Each order comes with a border.  Besides dance floors, these make great floors for daycare's and children's nurseries.
Mat Lay Dance Floor
This floor comes in grey or black.
It is great for dancers and especially pointe work as it is slip-proof and simply rolls up after use.  The price ranges from $120 to $930, depending on the size required.
 
Eva Foam Internlocking Tiles
This one goes over hard wood surfaces. The foam mat protects your spine, hips, knees and elbows on hard floors, also protects floors underneath from damage. Made of high density non-toxic EVA foam and has no bad smell.
The tiles are interlocking and the outer edge of the mat can be removed to add other interlocking tiles at any time.
Dance Board Standard for Clogging Tap Flat Footing
This one is a great practice floor for home use for tappers, spanish dancers and clog dancers alike.
Click on the picture to find out more.
Hope these portable dance floor prices help you to choose the right dance floor for your needs.  Please feel free to leave a comment below if you have found anything better or you have used any of the above products.