Many dancers would love to know how to buy ballet shoes online, as it works out a lot cheaper in most cases, not to mention that there are so many more choices available than one would find at your local dance shop.
In fact, there are many places that you can buy ballet shoes online from.  A Google search should quickly reveal a multitude of websites aimed at selling all types of dance shoes and gear. The best part is that you will usually be able to pick up some great ballet shoes at discount prices, as online stores save a packet on their rentals.
How To Buy Ballet Shoes Online
Before you start your search on how to buy ballet shoes online, make sure you know what size you want. Ballet shoes are supposed to fit your foot like a second skin, so resist the urge to buy 2 sizes bigger for you or your child. They will not only hamper dance performance but also look ugly. Remember ballet is about clean lines, and nothing looks worse on a ballet dancer that slippers that look like gumboots. Always remember that ballet is a visual art form.
There are many places that you can order ballet shoes online with the most popular and well known online store being Amazon. You should be able to get cheaper ballet shoes here, but know your prices so that you can double check and get the best deal.
For children, there are two primary types of ballet shoe – namely leather and satin.
Although the satin shoes are a lot cheaper, bear in mind that leather shoes will last you a whole lot longer. Satin shoes get dirty rather quickly, but can be put in the washing machine and then stuffed with tissue paper while they are drying. Now you can also get canvas shoes which are also strong, durable and proving to be quite popular.
Resist the urge to buy split soled shoes for a young child. When children do ballet, they need to work the underneath muscles in the foot, and the split soled shoe does not give too much support in this regard. Split soled shoes, however, look lovely on the stage or for exams, but I wouldn't recommend them to train in all the time.
Make sure you know the width of your child's foot.  Ballet shoes come in different widths and lengths for a better individual fit.
There is a selection of ballet shoes you can take a look at at the bottom of this post.
Can I Buy Pointe Shoes Online?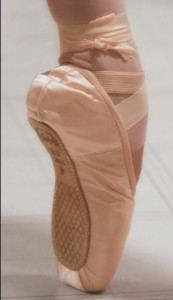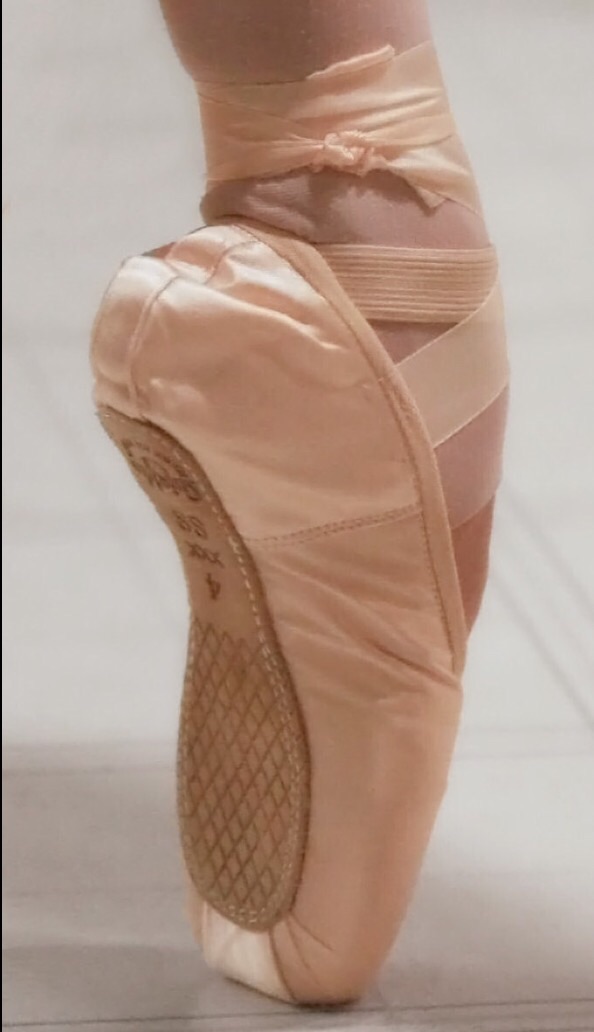 Pointe shoes are a different ball game as they are quite specialized, and each dancer has unique feet, so care and thought must be given, especially when starting pointe work for the first time.
Here is a guide you can use when buying pointe shoes for the first time.
Pointe shoes are not something you should buy online for the first time. Rather let a qualified professional fit you when you first start pointe work.
You will need to get pointe shoes that support your type of foot in the best way possible, as getting incorrectly fitting pointe shoes can do more harm than good for your feet in the long run.
Once you know what your exact size, fit and pointe shoe make is and your feet have stopped growing then it is fine to order online as you will know exactly what to order.  Pointe shoes are fairly expensive, and they don't last long once you reach the advanced levels in ballet, so it is always good to shop around, and what quicker way to do it than online?
Did you know that the average lifespan of a pointe shoe is about 12 hours?
Selection of Ballet Shoes To Buy Online:
If you want to have a look at how to buy ballet shoes online through Amazon, simply click on any of the links or picture below to find out more.
Leather

Imported

Leather sole

Leather ballet shoe with a pre-attached elastic strap and adjustable ties at the front

Features "This belongs to: " satin ID tag at the interior, Bar-tacked elastic drawstring.
The above information applies to this she and the women's ballet shoe below.
These are canvas ballet shoes that can be used for class or for a party. They come in various different colors to suit every party dress.
These can be used for both Ballet and Yoga. Super comfortable and soft, and the feet look beautiful in them.
Black ballet shoes aren't as popular at the used to be as pink is the new black, but they are always good to have, especially for your costume wardrobe.
This slipper is made of satin with a suede leather sole.

Beautifully adorned with embroidery and pearl detailing. They are made of the same quality materials as the Isotoner Embroidered Pearl Satin Ballerina Slippers.

These are not proper ballet shoes for class, but more for a bridesmaid or flower girl. Also great to use as slippers at home.

Machine wash in cold water with like colors. No bleach. Dry flat away from heat. Do not tumble dry iron or dry clean. 

These slippers will make a great gift for a winter Christmas holiday season.
So there you have it – how to buy ballet shoes online and save.
Hope this post has helped. Please feel free to comment below if you have any questions about how to buy ballet shoes online and save.