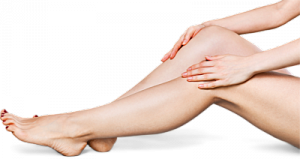 Lots of people, not just dancers, suffer from shin splints, and how to cure shin splints is a question a lot of people are asking.
What Are Shin Splints and how do you get Shin Splints?
Shin splints, which are also known as medial tibial stress syndrome, is defined as pain along the inner edge of the shin bone or tibia. A person will feel pain in the lower region of the leg between the knee and the ankle.
Shin splints are the most common leg injury and affect mostly runners, dancers, and military personnel undergoing basic training. Shin splints are generally caused by the effects of repeated running and jumping.
It usually happens when an individual suddenly ramps up their workout intensity, or runners change the surface that they run on. Shin splints can also happen when doing high impact exercise on an unyielding surface like concrete.
Excessively tight calf muscles can also lead to shin splints, so make sure to stretch out those calves after exercising.
How To Cure Shin Splints
Shin splints more than often heal on their own, but the following guidelines can be followed on how to cure shin splints faster:
Rest your body, as you will need time to heal. If you carry on jumping or running with shin splints, the pain will worsen.
Take an anti-inflammatory. Aspirin, ibuprofen, and similar type drugs will help with the pain and swelling. Just be aware these drugs do have side effects and should be used in moderation.
Put ice on your shins to ease the pain and swelling. Ice your shins for about 20 to 30 minutes a day every 3 to 4 hours for a couple of days or until the pain has gone.
Visit your doctor for a thorough physical exam. He can see how you run and check for problems. He may also do X-rays to check for fractures. In rare cases, you may need an operation if you have a severe stress fracture that caused the shin splints in the first place.
 Use orthotics in your shoes to support your arches. In a lot of cases, shin splints are caused by incorrect alignment of the foot like Collapsing Arches.
Your doctor will recommend some exercises for range of motion. Make sure you do them.
Try a neoprene sleeve around your calf to warm and support your leg.
How Do I Know When My Shin Splints Are Cured?
You will know you are better when your injured leg is as flexible as your other leg, and your injured leg feels just as strong as your other leg.
You also won't feel any pain when running or jumping.
Have you had shin splints?
Please share your experiences below.