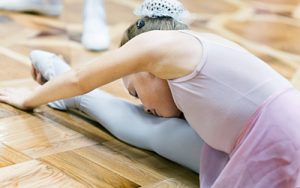 If you are a dance instructor, you may want to focus on how to teach dancing by not giving negative corrections or corrections the children don't understand. Using positive reinforcement is a great way to correct your pupils and also make sure your pupils grow in their dancing and understand what they need to work on.
Dance teachers often, without thinking, give their dancers corrections that they don't fully understand. A negative correction would be one like 'don't stick your bottom out.' An oblique correction, on the other hand, is not negative, but could be hard to understand, like 'weight over your toes.'
Sometimes you need to put yourself in your pupils' shoes and listen to your corrections like somebody who has never danced before. Would you understand what you mean?
Here are some ideas on how to teach dancing while avoiding negative and oblique corrections.How To Teach Dancing Without Negative Corrections.
How To Teach Dancing Without Negative Corrections
Oblique corrections can be similar to negative corrections because often the dancer will not know how to fix her corrections and often does not ask for or want to ask for clarification.
If you reference the dancers anatomy and focus on what you want to ask the dancer to do with her body, she may well understand you a whole lot better.
A good idea is to have a skeleton in the studio where you can point out various bones and what they should be doing for your pupils. Making the corrections from the inside out will help your pupils to understand what their bodies are supposed to be doing.
If you are concentrating on keeping the hips square, for instance, show the dancers where their hip bones are and let them feel them with their hands. Then let them keep their hands on their hips when they degage to the back, side and front and they will feel if their hips move or not.
A skeleton is also a great way to show pupils how the turnout comes from the hips and not the feet. If they see what the bones are doing on the skeleton, then they can relate it to their own bodies better.
If you want your pupils to get their weight over their toes, use the skeleton to show them where the tops of the femur bones go into the hips and then tell them you want those bones to go over the toes. You pupils will understand this far better than just telling them to put their weight over their toes.
How to teach dancing takes a great deal of thought and a good teacher has to find various ways to make her corrections so that everyone can understand them. In this way, your pupils are bound to improve on their dance technique in leaps and bounds.