Can anyone do ballet and can I learn to do ballet? These are questions I often get asked, mainly from older children and adults who have always wanted to do it but never had the opportunity.
I have always believed that ballet is not only for girls, not only for the rich, and not only for the prissy, elite members of society, as most would like to think, but an opportunity for the masses to learn an important skill that can impact your entire life in some way.
Ballet is really for everyone. And come to think of it, this opinion is not confined only to me. There are many others, dance and ballet authorities even, who have stated similar thoughts and ideas themselves.
Famous People Do Ballet Too!
It may surprise you to learn that several people (whom you wouldn't expect to be involved in ballet) can also relate positively to learning ballet. For example, pro golfer Kris Tschetter has said in an interview that she has danced ballet in her high school years and took it up again a few years back because it helps her get into shape and develop her concentration.
Here ís an even stranger example. The Diablo Ballet Company in Contra Costa, CA was founded by engineers, who wanted a place to become involved with this fine art. Engineering and ballet have something in common since both use structural dynamics.
Some celebrities learned ballet for movie roles, (think Natalie Portman in Black Swan). Natalie studied ballet and modern dance at the American Theater Dance Workshop after she graduated from high school. In 2010, she trained in ballet for five to eight hours a day for six months to prepare for her role in Black Swan.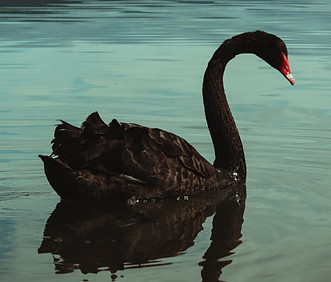 There are plenty of celebs who did ballet when they were younger just for fun. Several famous actors, musicians, and even athletes used to dance ballet. As an actor or model, ballet helps you to carry yourself better, to be aware of where your body is in space and how to place it so that you look great.
Belgian martial artist, Jean-Claude Van Damme, also learned the art of ballet for five years. He says, "If you can survive a ballet workout, you can survive a workout in any other sport."
The Mayor of Chicago, Rahm Emanuel, studied at the Evanston School of Ballet and The Joel Hall Dance Center. He also earned a scholarship to the Joffrey Ballet, but he turned it down.
Fellow South African, Charlize Theron trained at the Joffrey Ballet School in New York when she was in her late-teens.
Even pop star Madonna was a backup singer and dancer for Patrick Hernandez in 1979. She is trained in many forms of dance including ballet.
Penélope Cruz studied classical ballet for nine years at Spain's National Conservatory. She is also trained in Spanish Dance.
Even Freddie Mercury danced with The Royal Ballet in 1979.
Anyone Can Learn To do Ballet
Anybody can study ballet; all they need is the determination to learn and keep going. In today's world, peopleís awareness of leading a good and healthy lifestyle has also led many to taking up ballet. The ballet barre, or warm-up exercises to the uninitiated, provides people with an extensive routine that gets all the muscles in their body warm and working. As well as excellent cardiovascular exercise, ballet helps develop strength and flexibility in all the major muscle groups of the body.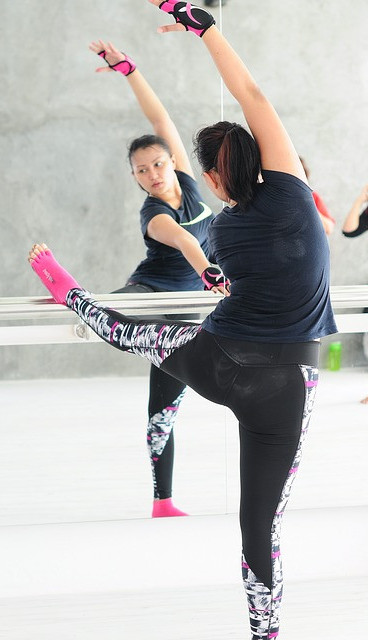 You have to keep in mind, though, that ballet cannot be hurried; the learning and the benefits that come along with it take some years.
Enrolling in ballet classes and expecting major results after a week or so will just leave you frustrated and disappointed. But just have patience and attend your classes regularly, then without knowing it, you'll suddenly find yourself able to do something you were'nt able to do before.
Each class develops your body slowly but surely, adding incremental changes and improvements until you can suddenly see and feel these changes. It is also a lot about slowly building up your muscle memory, so that your body is able to automatically feel where it should be.
But the benefits of ballet are not only restricted to the physical. Learn ballet is also good for your mental health.
Studying ballet requires you to have strong focus and concentration, where you will have to let go of all your other extraneous thoughts.
After classes, your mind will return to its normal mode, but you will sense a clearer and more refreshed view of the world. Some friends have confided in me that this particular benefit is the one that keeps them going, despite the difficult exercises.
Whenever they go to ballet class with muddled minds and upset emotions, their thoughts and spirits get cleared up and they walk out with a much brighter perspective.
All you really need is a good pair of ballet slippers, plus a leotard and tights. These will help your teacher observe your body in order to give corrections and recommendations for proper posture and placement. Leave your jewelry at home, though, and if you have long hair, make sure to tie it up and keep it off your face so that you can use your head without your pony tail hitting you in the eyes.
So, are you interested yet?
Go ahead and join your local ballet school today! Chances are there ís a good ballet school or two in your area, with specialized courses for beginners. Many studios offer great programs for adults. Some fitness centers and gyms also offer ballet classes or ballet barre classes for their patrons.
Most of them will allow you to observe or try a class first, or you could just enroll as a drop-in student. This way, you can get a feeling of the atmosphere of a ballet class and of what ís in store for you. You can also decide if you feel comfortable with the teacher and the other students. Once you find a class you feel comfortable in, you are on your way to being able to learn to do ballet and reap all the benefits.