As you probably know, it takes a lot to make it as a dancer, especially a ballet dancer. But did you know that there are many more Dance Career Opportunities and Dance Employment Opportunities that are on offer for those that don't have those perfect ballet bodies, or the skills to match.
A lot of dancers would love a career in dance or the arts, but don't get accepted into any of the major dance companies. The competition is stiff, and only the best of the best make it into the most prestigious companies. Being a dancer is also the type of career you can only do while you are young and fit, so you also need to prepare yourself for what you will do once your career as a dancer is over.
It is a difficult life floating from audition to audition and hoping that you can get work, as a free lance dancer, unless you have a good support system.
Here are some other great opportunities for dancers, and the best part is that these jobs are all related to dance or to the performing arts.
With some of these jobs you won't necessary be in the limelight, as they are more the unsung hero type jobs.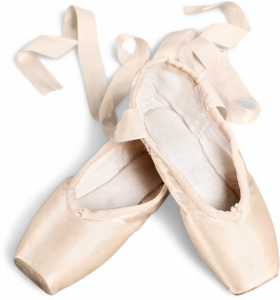 So, What Other Dance Career Opportunities Can I Do?
Here is a list of dance employment opportunities that you could take advantage of, and that you will also enjoy as a lover of the arts, and a trained dancer.
Dance Teacher or Mistress in a company.
Swing – A person who understudies several roles in an ensemble.
Armourer – Maintains all the props and prop weapons.
Chaperone – Looking after child actors in a show.
Dance Captain – Oversee the dancers and maintain the choreography.
Dresser – Helps the performers with costume changes.
Fight Director – choreographs stage fights.
Flyperson – operates scenery from high above the stage.
Prompter – Follows the text and reminds the actors of any lines they forget.
Rigger – In charge of hanging scenery.
Benish Notator – Writes out the dance choreography in Benish Notation.
Costume Manager.
Costume Designer.
Stage Manager.
Company Manager.
Production Manager.
Dancing or choreographing on a ship.
Pianist – If you can play the piano, dance schools are always looking for good pianists.
Online jobs like a YouTuber or Influencer on Instagram or Tik Tok.
Pilates instructor.
PBT instructor.
Freelance teacher or choreographer.
Hire yourself out to do high school musicals as a choreographer.
Hire yourself out to edit music for teachers.
Offer to do admin for dance studios, as most teachers are too busy to handle this side of their businesses. This will include handling of accounts and sending out communication.
Workshops for local dance studio's.
Judging competitions.
Study further and get into sports injury management or biokinetics. You already have a pretty good understanding of how the muscles in the body work in relation to one another.
Start your own website like this one. If you also love to write about your passion for dancing, you can earn a full time income doing this. To find out how to get started this company has the best training on the internet today.
Start a dance group and hire yourselves out for events and promotions.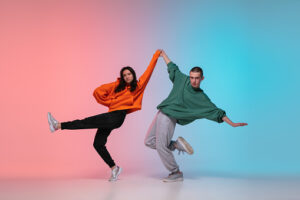 As you can see from the list above there are just so many Dance Career Opportunities and Dance Employment Opportunities that you could explore. Don't settle for that boring office job if you don't have to. You only live once, so make sure that you spend your life doing something that you love.