If you are looking for imaginative story ideas for your dance classes, this is one that my little ones love. You can use it for any form of dancing or even a drama class. I find that this idea works well for children between the ages of four and seven years old.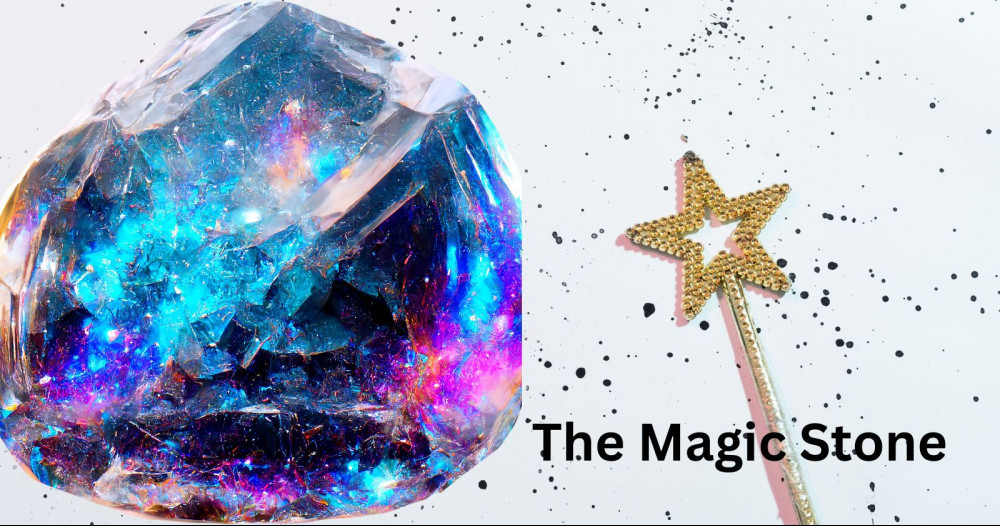 Imaginative Story Ideas – The Magic Stone
The Story:
I normally read it to the children and then have music playing to suit all the various activities that they are going to do. This is one of those imaginative story ideas that the children simply love.
Once upon a time, you were all fast asleep (The children are lying on the floor asleep).
Suddenly the alarm bell rings and you all wake up. You are still very sleepy so you curl up and go right back to sleep again. (They love acting this out, and getting a fright when the alarm goes off). 
The alarm goes off again so you stretch and yawn, get up, and get dressed (Here you can talk them through all the normal things you do in the morning like brushing their teeth, going to the kitchen, making breakfast, etc. We sometimes even discuss what exactly they are eating).
After you have had your breakfast you wash your dishes, open the door, skip down the path, jump over the wall, and go for an adventure (The children can run and leap over a prop here).
Soon you come to a field with a high wall, so you climb up the wall and jump down the other side. (I let them march on their toes and use their arms like they are climbing up the wall).
Now you find yourself in a forest and the grass is really tall so you have to lift your knees high as you either walk or run through the long grass (Here they can either walk lifting their knees as high as they can or jump lifting their knees).
Now you come to a prickly hedge and carefully climb through (Sometimes we prick our fingers on the thorns in the hedge. Amazingly most children don't know what a hedge is).
Now it is very muddy and you squelch through the mud until you come to a river. Here you wash off all the mud (Here I prompt them to slide in the mud, throw mud balls at each other, or even fall into the mud).
Then you see that there are crocodiles in the river so you hop from boulder to boulder across the river being very careful not to fall into the water (You can also put some hedgehogs out for them to walk and balance over).
Once you are on the other side you take some stones and skim them across to the middle of the river and watch the splash and circles of water rippling outwards in all directions.
Suddenly you see a very strange-looking stone at your feet, so you pick it up and rub off the sand, rub it, and find yourself turning round and round and turning into a …..
From here I normally either add my own characters if the children are very young, or I pick a child and they can choose what they become. If they choose a giant for example then they need to lead the class around the room following the leader style and the children must copy what the leader is doing as a giant.
In this way, they can rub the stone and turn into different things before finally becoming themselves again (If the class is not too big, I give each child a turn to pick something to become. Otherwise, I prompt them).
At the end of the class, you realize that it is getting late, so you go back across the river, squelch tiredly through the mud, climb through the hedge, trudge through the long grass, over the wall the tiredly make your way home.
Then you lie down and have a lovely long rest (Alternatively, you could wake up and discover your adventure was all a lovely dream).
Please comment below and let me know how imaginative story idea went for you and if you added anything to it that you would like to share.
For more imaginative story ideas, click here.