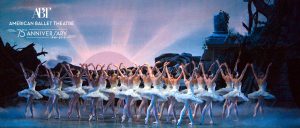 When Mikhail Mordkin started the American Ballet Theatre in 1937, his vision was
'This company will be a "gallery of dance" and "the collection and display of masterpieces of all times, places and creators, rather than the vision of a single choreographer.'
The above words were uttered by Richard Pleasant, who was American Ballet Theatre's first manager. Mikhail Mordkin was one of Anna Pavlova's partners, and he managed to get financial support for the company from his student Lucia Chase. In 1939 the company was expanded and renamed Ballet Theatre (American was added in 1957).
The new little company was a hit in New York in 1940 with its inaugural season. The dance company promised its first run to be the longest season that New York had ever seen, with the most choreographers and the largest cast ever. There were so many impressive claims made, that The New York Times refused to put it in print until its dance critic could confirm the rumors. The company presented eighteen ballets. The opening night bill featured works by Mordkin and Eugene Loring, along with Fokine's own restaging of Les Sylphides, which remained a company staple for forty years and was recently restored again.
The second night they danced Giselle, but full-length ballets weren't supposed to be the mainstay of A.B.T's repertory. They focused more on great one-act ballets. Antony Tudor, Balanchine, Agnes de Mille, Jerome Robbins and later Eliot Feld all created important one-act works for A.B.T.
American Ballet Theatre's great strength lay in its unparalleled repertory and the star power of its dancers. They also chose the best choreographers including Frederick Ashton, William Forsythe, Mark Morris and numerous others. They also presented the works of the more modern choreographers like Martha Graham, Taylor Cunningham, and Limon.
American Ballet Theatre was known to mix major international stars with stellar homegrown talent. Notable imports included Alicia Alonso, Anton Dolin, Tamara Toumanova, Erik Bruhn and Lupe Serrano. Its homegrown talent included the likes of Robbins, Nana Gollner, Nora Kaye, Royes Fernandez and John Kriza.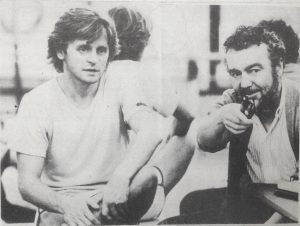 In the 1970's more stars were added to their growing list including Mikhail Baryshnikov, who became a movie star in the making with his movies White Knights, Turning Pointe and Dancers.
Scenic designer Oliver Smith and Lucia Chase ran American Ballet Theatre for nearly forty years. Mikhail Baryshnikov was also an artistic director for nine years in the 1980's and McKensie took over in 1992.
American Ballet Theatre is still based in New York and still reaches an extensive audience with its extensive touring.
American Ballet Theatre Memorabilia
If you would like to find out more about the history of the American Ballet Theatre, I recommend these products. If you want to find out more about them, simply click on the picture.
You can also read about
Misty Copeland here
, who is one of their most famous dancers of this day.