If you are wondering who Dusty Button Ballerina is, there has been quite a bit of bad press coverage of her lately. This bit of ballet history is very recent, unlike a lot of the other history on this website.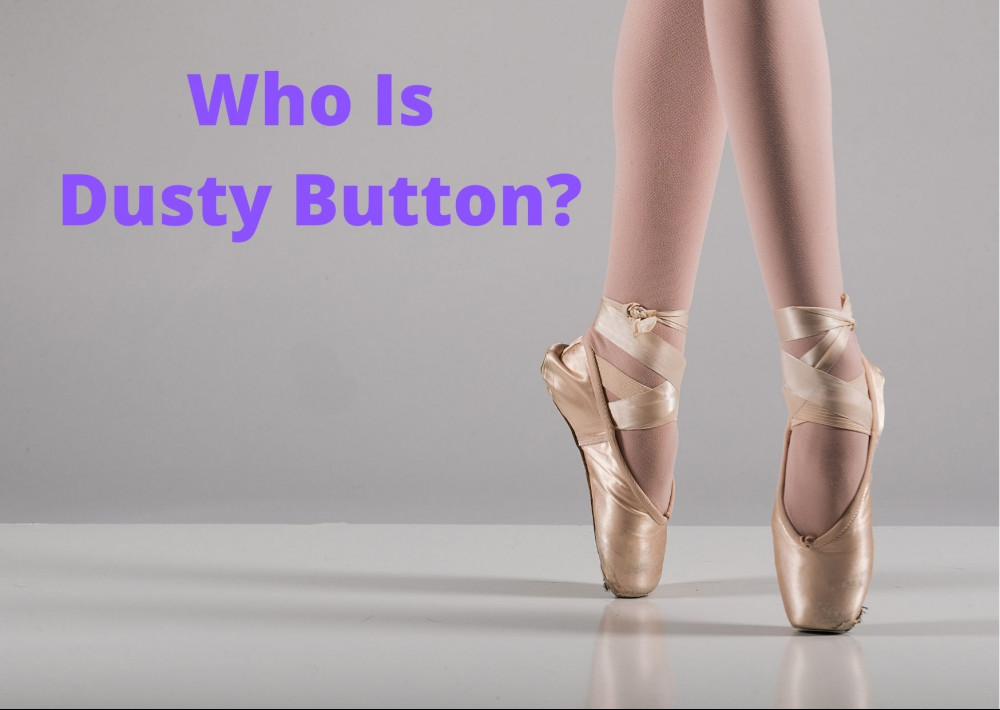 Dusty Button the ballerina was born on the 6th of June 1989 in Myrtle Beach, South Carolina. Button began dancing at the age of 7, taking classes in tap, jazz, hip hop and ballet.
Button's professional career began at the age of 10, when she was cast in the Radio City Christmas Spectacular. She took part in competitions across the United States and was lucky enought to spend a week at The Royal Ballet School when she was 13.
At the age of 16, she started attending the Jacqueline Kennedy Onassis School at American Ballet Theater. Upon graduating she was invited to the ABT II company. She turned it down and enroled full time at The Royal Ballet School to finish her training.
In 2006 she was awarded the Bronze Finalist Medal at the Youth America Grand Prix.
In 2008 she joined the Royal Ballet School where she also performed professional roles at the Royal Opera House. She married Mitchell Taylor Button in 2010.
In 2012 she joined the Boston Ballet Corps de ballet under the direction of Mikko Nissinen. She was promoted to soloist in 2013, then principal in 2014.
Dusty Button Ballerina danced for the Boston Ballet from 2012 to 2017, according to the company, and has since then cultivated a large Instagram following by highlighting her coveted international workshops, master classes and dance numbers.
Button has also performed with Broadway Underground, David Bintley's Cinderella, and with the English National Ballet School on the BBC in England. She also served as a faculty member for Showstoppers dance convention; teaching classes for young, aspiring dancers. Button has been featured in Glamour Magazine, Pointe Magazine, Dance Europe, Dance Spirit Magazine, Dance Magazine, Dance Informa and many others.
She was featured on the 2015 Pointe Magazine cover where she was labeled as "A New Brand of Ballerina". Pointe also remarks, "onstage, Dusty defies categorization".
Button was not named to the Boston Ballet's 2017 roster.
Dusty Button Lawsuit
In 2021 a federal lawsuit accused Dusty Button of federal sex trafficking and forced labor violations.
Here are some extracts from the media.
"In July 2021, a complaint was filed in the US District Court in Nevada against Button's husband, Mitchell Taylor Button, a former dance teacher, accusing him of sexually abusing at least nine dancers, including Sage Humphries and Gina Menichino. Humphries was in an apprentice program with the Boston Ballet in 2016 when the couple allegedly "sexually and verbally abused her, forced her to live with them and isolated her from her family. 
Menichino alleges that Taylor Button "sexually assaulted her when she was 13 years old and he was her 25-year-old dance instructor." Menchino reported Button in 2018, but the police did not have enough evidence to move forward with the case.
The suit also includes abuse against of at least five students in Florida; Dusty Button is named as being involved in the abuse and molestation of at least two other unnamed dancers, one of whom was 11 years old.
Initially, Button was named as a "non-party co-conspirator" but was not included in the legal dispute. 
The lawsuit alleges that "the Buttons abuse their positions of power and prestige in the dance community to garner the loyalty and trust of young dancers" and that the couple would "exploit those relationships to coerce sexual acts by means of force and fraud."
The couple's lawyer has stated that the couple "categorically den[ies] these baseless claims and they look forward to the opportunity through court proceedings to disprove all of the plaintiffs' false and fraudulent allegations."
Taylor Button's lawyer attempted to dismiss the allegations, citing Nevada's statute of limitations and claiming that the allegations "were written to make the press interested in this case and to enflame the anger of anyone who reads the Complaint.' A judge denied the request, and more accusers came forward.
In September 2021, the federal complaint was updated and Dusty Button was included as a defendant. The Buttons are accused of sex trafficking and sexual abuse of several dancers, including a minor. The complaint states, "This is a case about a couple who exploited their position of power and influence in the dance world to sexually abuse young dancers across the country.""
At least five dancers, some of whom were mentored by Taylor Button, and Dusty Button at times, say he sexually abused them, at times with his wife's participation, court documents show.
It was initially Sage Humphries and Gina Menichino who filed the complaint against Taylor Button, accusing him of grooming them for sexual assault for years.
According to the lawsuit, the Buttons were said to be engaged in sex trafficking because they enticed Humphries "to cross state lines with the Buttons by using threats, intimidation, and the pretense that they would help further her career and professional development, in exchange for engaging in sex acts."
"Taylor and Dusty Button can no longer use the dance world to perpetrate their criminal behavior against young girls. Brave women are now coming forward and saying this must stop.""Boston Ballet supports Sage Humphries who is bravely coming forward, sharing her experience to protect others, and seeking accountability and justice," the dance company said in a statement, but declined to comment specifically on the pending litigation.
This is definitely a shocking black mark against the ballet world. And Dusty Button certainly had the world at her feet before all this came to light. As a parent I would be horrified if I discovered a dance teacher whom I trusted was abusing my child, and this is what Taylor Button was doing since 2007.
You can read more about the victims stories here.
As you can see from the video below she was a stunning dancer.