Most people believe that these six magnificent and famous Russian Ballet Dancers have marked the progress of Russian Ballet Dancing during the twentieth century.
Each of these famous Russian Ballet Dancers has in some way laid the groundwork for the further development of the art of ballet dancing worldwide.
Each of these Russian ballerina's has in her own way expressed her own personality, rather than conforming to the narrow technical professional sphere that was expected of them.
Famous Russian Ballet Dancers
Anna Pavlova
Anna Pavlova who indeed was legendary holds a high place amongst these Russian ballerinas.  Although she was trained in the strict style of the St Petersburg ballet, she lent great emotional freedom to ballet dancing and in turn made ballet dancing more expressive.  Pavlova showed the world that there were different ways of interpreting different dance pieces.
Olga Spesivtseva
Olga Spesivtseva danced in Russia for only a few years before she moved abroad in 1924.  She danced in a time when there were great debates about the choreography and the necessity of ballet for the new Soviet audiences.
She led the way as a prima ballerina for the Maryinsky Theatre and contributed towards the preservation of the rich classical heritage and traditions.  She created beauty amongst the violence and destruction of the times.  She was a great tragic ballerina, and she revived the romantic styles of ballet.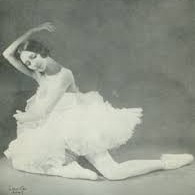 Marina Semenova
Marina Semenova joined the Kirov as it is known today in 1925 and introduced new qualities into classical ballet dancing.
She seemed to have endless energy and broad and free movements in her dancing.
Semenova's dancing was forceful and joyful but still remained faithful to the classical style.
Her style demonstrated that there were unlimited possibilities for the classical style, even with the new social situation.
Galina Ulanova
Galina Ulanova brought success to the ballet theatre in the 1930's and 1940's with her brilliant performances.  She brought remarkable psychological precision and emotions to all the parts that she danced.
"Great book this woman was a legend in her lifetime and best of all she was a genius. She was the greatest ballerina of the 20th century,'. 'Her life and the art of dance to which she has given her soul has become part of Russian and world culture. Ulanova has always been for us the symbol of conscience, honor, and dignity. She was a true artist."
This book all about the life of Galina Ulanova is available for purchase online. Simply click on the book to find out more.
Maya Plisetskaya
Maya Plisetskaya was daring and defiant and she brought with her a radical change in public sentiments during the 1950s and 1960s.
She had unique natural endowments and although she remained loyal to the traditions of classical ballet, she never limited herself and brought about free thinking as the essential principles for a creative individual.
Natalia Bessmertnova
In the 1970s and 1980s, Natalia Bessmertnova marked the new era in classical ballet dancing.
This photograph to the left originates from the International Magazine Services photo archive of famous Russian ballet dancers.
IMS was an editorial photo archive in Scandinavia founded in 1948 but evolved from older archives that have images in the collection too.
The archive is in great condition and been in storage for a long time and the images in the collection are now being sold off one by one.
The images in this archive were distributed in only 10-15 copies around the world at the time and many copies have been lost or damaged during this time.
Each copy from the collection is therefore very rare and unique. These kind of rare images are not only a great thing to own but also a great investment.
Own a piece of history with this great photography memorabilia by clicking on the photograph above. By purchasing a photo from IMXPIX Images, copyright does not transfer. We are selling these photos as collectibles only and no copyright is implied.
Bessmertnova absorbed Spesivtseva's romanticism, Pavlova's musical expressiveness, Semenova's broad dancing and the lyricism of Ulanova.
Natalia Bessmertnova has brought the art of ballet dancing to a culmination.  Her dancing stands out even against her predecessors, for its individuality and originality.