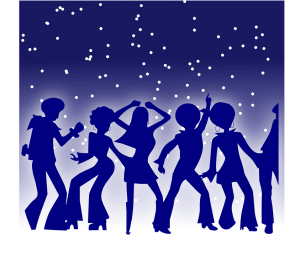 A dance revolution or dance boom is a time in history when dancing gets a sudden boost. This could happen when a dance movie comes out, or someone famous promotes dance or even a TV Series such as 'Dance Moms' or 'So You Think You Can Dance' can bring about a sudden boom in the interest in dance worldwide. Due to television, dance is getting to be quite popular again, but it is not nearly as popular as it was during the 20th century.
Alas as the titans of the 20th century like Martha Graham and George Balanchine have moved on, alongside other icons who died in the 80's and 90's – Jerome Robbins, Antony Tudor, Frederick Ashton, Erick Hawkins, Alvin Ailey, Alwin Nikolais, Robert Joffrey and Kenneth MacMillan. Not to speak of some of the greatest dancers in
ballet history
— Erik Bruhn and Rudolf Nureyev, and don't forget Margot Fonteyn.
But I think the dance revolution party is far from over. Although no one has changed how we view dance recently, as the old icons once did, dance still to this day remains a highly creative art form.
Choreographers are forever searching for new ideas and ways in which to move the body, and there is a lot more storytelling going on in the new works of today.True, no one has recently or radically changed how we look at dance, as Graham and Balanchine once did. Still, dance remains a highly creative art form. Choreographers are searching for new movement, and there is a slow-motion swing from pure-dance pieces to storytelling, no matter how indirect.
Did you know that a huge dance revolution in ballet happened in the '60's and '70's?  Balletomania is the term given to this phenomenon, and it is great to see that dance has gained some more momentum again over the past decade, but wouldn't it be great if we could have another dance revolution.
Balletomania is a term used to describe an extraordinary enthusiasm for ballet dancing, and balletomania resurges from time to time. During the 1960's and 1970's, there was so much creativity, talent, vision and money that was poured into ballet dancing, that this era is remembered by many fondly as the dance boom.
The newspapers were full of ballet, which normally was kept for the back of the arts section.  Ballet dancing often made the front pages.  Balletomania happened mainly as many outstanding ballet dancers defected from the Soviet Union and seized the world's attention at that time.  The most prominent defectors included Rudolf Nureyev, Natalia Makarova and Mikhail Baryshnikov.  These ballet dancers sparked a renaissance in classical ballet and nonclassical items were reinvented.
Rudolf Nureyev put male dancing in the spotlight again, and he had amazing magnetism on stage.  Natalia Makarova brought with her exquisite line and expressive phrasing along with brilliant technique.  Mikhail Baryshnikov brought with him astounding leaps and turns, that just happened so effortlessly.  Thus balletomania was born.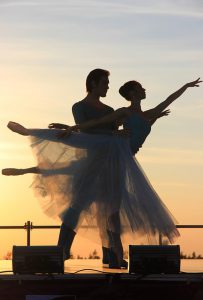 Suddenly new first-rate ballets started appearing and ballet was the hip thing to do.  A lot more money started was poured into ballet dancing from the political sectors, and in America, individual states created their own arts councils.  Private organizations also started to give generously to dance and dance education.
In today's times, Russian dancers can move to New York without too much difficulty, but before the fall of communism, it was unthinkable, as Russia did not allow prized ballet dancers or even normal citizens to emigrate.
When Russian dancers had tours to Western countries, they were under constant surveillance and were not permitted to go on tour at all if the government harbored suspicions about them.  Ballet dancers also lived in fear for their families that were left behind in case the government retaliated in some way against them.  If they did defect, they faced never seeing their loved ones or their homeland again.  Artistic freedom was carried out at a huge risk, and also came with an enormous price tag.
Many great dancers of that time were overshadowed by the defectors, as they brought new excitement and drama to the ballet dancing world.  Nineteenth-century ballet productions got a much-needed boost, and new classics came into full production.  Dance then came to our television screens and creativity was boundless and endless.
Robert Joffrey and the Joffrey Ballet revived important but rarely seen ballets during the dance revolution and roused audiences to political protests during this time of balletomania.  The Green Table was one of the ballets revived, which was a 1932 antiwar ballet, and it was staged at the height of the Vietnam War.  Audience members were moved to follow the dancers into a protest out onto the streets of New York to join in the demonstration.
Nowadays it seems dancers value technique over artistry. The more tricks a dancer can do the better. Maybe this is the start of yet another sort of dance revolution.