Les Rendezvous is a ballet divertissement done in one act. Let's look at the history of this ballet.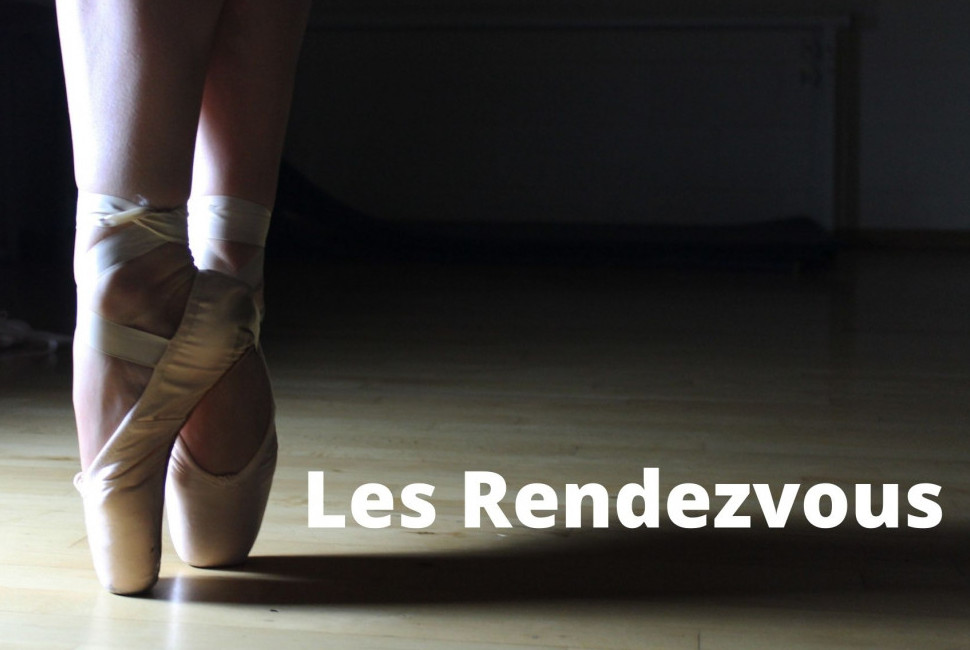 Les Rendezvous was a short plotless ballet performed by the Vic-Wells Ballet at the Sadler's Wells Theatre on the 5th of December 1933 for the first time.
It was choreographed by Ashton and the music was done by Daniel Fransois Auber music of Daniel Auber (the ballet music from his opera L'enfant prodigue) and arranged by Constant Lambert.
Stage design was taken care of by William Chappell and Alicia Markova and Stanislas Idzikovski were the first leading couple.
Ashton said at the time that he created this ballet to show of the exquisite dancing of Idzikovski and Markova, but this enchanting divertissement already shows how sure and elegant was Ashton's handling of classical dance.
Of course the ballet focused  upon the presence of Alicia Markova, who was a young ballerina for whom Ashton had already done several works for, including La Peri (1931), Foyer de Danse (1932) and Les Masques (1933) at the Rambert Ballet Club.
Les Rendezvous celebrated Markova's brilliant and effortless virtuosity, and the delicacy and charm of her presence, as it showed of the buoyant bravura of Idzikovski. Both these dancers had been favoured Diaghilev artist, and two solows and a pas de deux exploited their qualities brilliantly.
But in the comings and goings of the young lovers, in the sweetness of the amorous intrigues so gently hinted at, and in the trippling grace of the pas de trois, Ashton provided a most delightful sequence of dances, framed withing the gates of a park where the dancers met, flirted, and then happily departed, which shoed off the classic abilities of the very young Vic-Wells Ballet.
The leading parts were later taken on by Margot Fonteyn and Robert Helpmann. The choreography was revised in 1934 and the work was performed every season up to 1945, then from 1959 to 1963, when it used the set by Sophie Fedorovitch for Act 1 of La Traviata.
It was revived in 1984 by Sadler's Wells Royal Ballet to celebrate Ashton's 80th birthday, and by the Royal Ballet at Covent Garden in 2000 with updated sets. The ballet has also been produced by companies in Norway, the US and Japan.
It was filmed for television in 1962 with Doreen Wells, Brian Shaw, and Merle Park, Petrus Brosnan and Graham Usher in the pas de trois.
Les Rendezvous was Ashton's "first substantial classical composition and an exultant statement of his idiosyncratic approach to academic ballet."
The order of the ballet runs as follows:
Entrée des Promeneurs (company)
Pas de quatre: (four girls)
Male Variation
Adage des Amoureux (two leads)
Pas de trois (girl and two boys)
Female Variation
Pas de six: (six boys)
Sortie des Promeneurs (company)
Here is some footage of the ballet, although I couldn't unfortunately find any of the original version.
https://vimeo.com/94645772?embedded=true&source=vimeo_logo&owner=723459