Five Brahms Waltzes is probably a ballet that you have never heard of.
Five Brahms Waltzes in the Manner of Isadora Duncan.
This piece was choreographed by Frederick Ashton and the music was by Brahms. The Waltzes used were Op. 39, Nos. 1, 2, 8, 10, 12, and 15 with the first one played as a prelude.
Costumes were done by David Dean.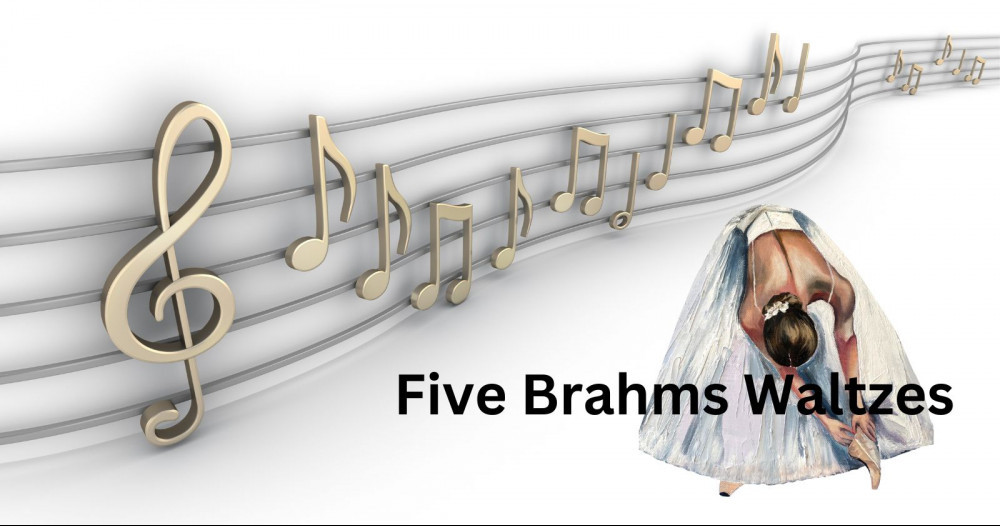 Five Brahm Waltzes
So how did Five Brahms Waltzes in the Manner of Isadora Duncan come about?
Witness the birth of brilliance – Five Brahms Waltzes in the Manner of Isadora Duncan.
Let me take you back to the golden age of the 1920s when the enchanting Isadora Duncan captivated audiences with her mesmerizing dance moves. Although time had taken its toll, her genius remained untarnished, leaving a profound impact on the budding young talent Frederick Ashton when he saw her perform in 1921 when he was seventeen.
"I didn't think I'd like it, but I was completely captivated. I suppose she was rather blowsy about that time – I remember she had red hair – and the first impact gave me a bit of a shock, but that soon passed… She wasn't really the old camp that everyone makes her out now, she was very serious, and had an immensely strong personality that came right across the footlights and held the audience and compelled them completely."
In the summer of 1975, Ashton crafted a short dance piece for the talented Lynn Seymour to showcase at a grand gala in Hamburg. It wasn't a mere recreation of Isadora's dance to Brahms' famous waltz, but rather a beautiful homage to her timeless beauty, as etched into Ashton's memory. Among contemporary dancers, Seymour possessed the uncanny ability to convey the vivacity and Dionysian essence that defined Isadora's art.
The initial performance may have been brief, but its resounding success gave birth to something much grander. On the 15th of June 1976, an extraordinary gala took place at the renowned Sadler's Well Theatre, commemorating the fiftieth anniversary of the Ballet Rambert. This milestone event provided Ashton with the perfect opportunity to expand his creation, incorporating four additional waltzes.
The first dance included a poignant moment – one that Ashton vividly recalled from Isadora's own performance. In this magical instance, rose petals cascaded gracefully from her cupped hands, evoking pure ecstasy.
As Ashton embarked on creating the new pieces, he drew inspiration from Isadora's iconic poses – the languid reclining, the playful twirls with a scarf, and the heroic surge of emotions translated into rhythmic movements. His goal was to capture the essence of Isadora's genius without relying on reconstructed dance routines taught by her former students.
And in Lynn Seymour, Ashton found the ultimate vessel of expression. Seymour's performance was nothing short of extraordinary – a soul-stirring portrayal that embodied the spirit of Isadora Duncan herself. Together, Ashton and Seymour unveiled the essence of Duncan's art, revealing her brilliance in its truest form.
Prepare to be enthralled, as Five Brahms Waltzes in the Manner of Isadora Duncan transports you to a world of passion, beauty, and boundless artistry. Experience the synergy between Ashton's creative vision and Seymour's awe-inspiring talent as they bring Isadora's legacy to life before your very eyes. Join us on this exhilarating journey, where the past ignites the present and the spirit of dance achieves eternal glory.