This is a brief George Balanchine Biography and how he and Lincoln Kirstein influenced ballet dancing during the twentieth century.
George Balanchine Biography
George Balanchine is known as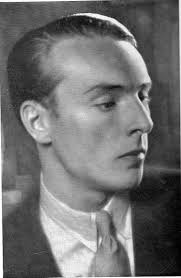 the undisputed choreographic genius of the twentieth century.  He co-founded a major ballet dancing company and school, devised a technique and training method that produced the fastest dancers ever seen. He then created more than one hundred ballets.
George Balanchine worked alongside Lincoln Kirstein, who was an intellectual and talented writer and poet.
George Balanchine was born in St. Petersburg in 1904 and was a graduate of the Imperial Theater School.
As a child, Balanchine was not particularly interested in ballet, but his mother insisted that he audition with his sister Tamara, who shared her mother's interest in the art. Balanchine's brother Andrea Balanchivadze instead followed his father's love for music and became a composer in Soviet Georgia. Tamara's career, on the other hand, was cut short by her death in unknown circumstances as she was trying to escape on a train from the besieged Leningrad to Georgia.
After graduating in 1921, Balanchine enrolled in the Petrograd Conservatory, while working in the corps de ballet at the Mariinsky Ballet. His studies at the conservatory included advanced piano, music theory, counterpoint, harmony, and composition. Balanchine graduated from the conservatory during 1923 and danced as a member of the corps until 1924.
He left Russia and became a ballet master at Ballets Russes with Diaghilev in Monte Carlo.
He was well known for his neo-classical style choreography.
During this time he choreographed his first masterpiece, Apollon Musagete, which later became known as Apollo and he also began his lifelong collaboration with Stravinsky.
Lincoln Kirstein (1907 – 1996) on the other hand was smitten with dance and decided that America should have a ballet company of its own.  He invited George Balanchine to come to America to start a company.
George Balanchine created a school that later became the School of American Ballet.  He then created another masterpiece called Serenade for its first students.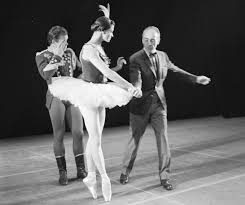 Balanchine and Kirstein's companies, American Ballet Company and Ballet Caravan, struggled at first, as work was scarce for ballet dancers and they ended up working in Hollywood or on Broadway at times just to line their pockets.
In 1946 they formed The Ballet Society and then the New York City Ballet was born two years later.  The company moved to its present home at Lincoln Centre in 1964.
George Balanchine was very versatile and he made beautiful tutu ballets like Symphony in C.  On the opposite end of the scale he did strikingly sculptural leotard ballets like Agon where there was no set involved.
He also did lavish theme ballets and crowd pleasers like Stars and Stripes, and his Nutcracker became the gold standard of 'Nutcrackers'.
New York City Ballet has never been a company of stars.  The star is the company and its repertory of ballets.  Casting is never announced far in advance, and the orchestra doesn't stop to allow bows at the end of a piece.  The audience however always have their favorite dancers.
George Balanchine tended to marry his muses, including Maria Tallchief and Tanaquil Le Clercq, and his creative relationship with Suzanne Farrell was legendary.
George Balanchine died in 1983, and Peter Martins, who was one of the companies leading dancers of the 1970's took over the reins. George had held onto the reins for more than 35 years.
In ending this George Balanchine Biography, it is noteworthy to mention that his ballets continue to be performed throughout the world, including eventually in his native Russia.