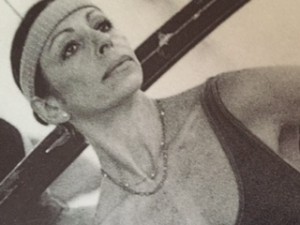 Ever since she began her dancing career, Phyllis Spira has been compared to legendary ballerinas such as Alicia Markova and Margot Fonteyn. It is said that she had the qualities of both these great dancers, but she still remains uniquely and totally herself.
Phyllis Spira danced with such impeccable style, grace, and strength that she won't be forgotten by both South African audiences and those overseas.
This is a shortened version of the highlights of her life, and I was inspired by this book when I wrote this post – Phyllis Spira: A Tribute
I read Phyllis Spira: A Tribute
 by Amanda Botha from cover to cover and found it fascinating. It is a fantastic book for any ballet or dance lover's collection.
This post may contain affiliate links, which means that if you make a purchase I may qualify for a small commission at no extra cost to the buyer.
Phyllis Spira – A Star is Born
Phyllis Spira was born on the 18th of October 1943 in Johannesburg. She was the first daughter and second child of Lazar and Fan Spira. She grew up in a modest home in Orange Grove, with an exceptionally happy and close family.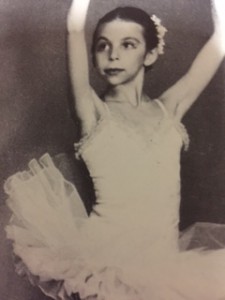 As a toddler, Phyllis Spira was knock-kneed and waddled just like a duck.  Some of her parent's friends commented that she walked like a ballet dancer.
Her Aunt, Dr. Hilda Phillips, recognized her potential and enrolled her in Renee Solomon's newly formed ballet school. Phyllis was 4 years old when she had her first lesson.
Phyllis was one of Renee's first pupils, and she immediately saw something unusual in the little girl. She was a hard worker, and never minded criticism. She also succeeded in everything she attempted. She loved her lessons in the modest Moth Hall in Orange Grove, which didn't have any mirrors or barres.
Phyllis was captivated by the big screen and she believes the Hollywood musicals of the fifties had a huge influence on her life. After watching a musical, she would re-enact the entire thing for her family at home.
After four years, Renee Solomon closed her school and recommended that Phyllis Spira continue her classes with Reina Berman, who was a highly respected dance teacher in Johannesburg at the time. Reina Berman was the first South African to be appointed a major examiner by the Royal Academy of Dance, so Phyllis Spira's future was in good hands.
Reina gave Phyllis a solid groundwork that would permanently influence her future. Reina remembers Phillis as "a weeny little thing who showed tremendous talent and promise."
Within two years, Phyllis started intensive classes, learning Greek and Spanish, as well as working hard towards her examinations and preparing for eisteddfods. She was very delicate and had very few faults.  She was a champion dancer every year and she earned an incredible seventy-three trophies and seventy-four medals in all.
Phyllis's family fully supported her in her dancing, as they encouraged all of their children in their ambitions.
Phyllis danced with Reina Berman for six years and obtained excellent results in her Elementary Examination.
She was an excellent scholar but left school early in 1958 when she was just fifteen years old, as she was offered a chance to go to the Royal Ballet School in London. She was finally on her way to becoming a ballerina. Before leaving for London, Phyllis had only seen one full-length ballet in her life, and that was the filmed version of Giselle with Alicia Markova and Anton Dolin as the leads.
Her Aunt Hilda became the driving force in the decision to send Phyllis to London, even though it was a financially difficult time for the Spiras. Her parents also worried that Phyllis was too young to be alone in the world and had no experience in life, but their fears turned out to be unfounded because London proved to be a lucky break for this immensely talented girl from South Africa, as it prepared her thoroughly for her life as a dancer.
London (1959 – 1963)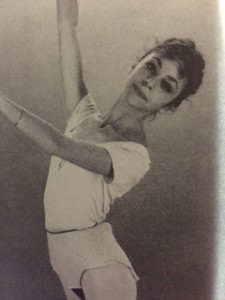 When Phyllis and her Mother Fan arrived in London in May 1959 they were overwhelmed, miserable, and lonely. If it wasn't for the dream of becoming a dancer, they would have returned to South Africa after three weeks.
After three months, Fan had to return to South Africa, leaving behind an insecure young Phyllis living in a tiny bed-sitting room.
Luckily Phyllis had a bursary for her tuition at the Royal Ballet School and twenty-five pounds a month to live on, of which twenty pounds paid for her digs. This left her only five pounds to live on, and she found herself living on a diet of buns and tea. She admits to crying herself to sleep in the first few lonely weeks there.
She earned extra money working as a cinema usherette and a waitress and things eventually improved as she found better lodgings and a roommate who was a fellow dancer from Lancashire – Judy Ashton. Phyllis and Judy got along well and she started to feel happier.
Phyllis felt inferior to the other dancers at first. She was tiny at 1,57 meters tall and a mere 45 kilograms. She had never before seen so many talented dancers all in one place, and it took her a while to settle in, but she was soon noticed.
Discipline and tradition were firmly entrenched at the Royal Ballet School, and whenever Madame Ninette de Valois, the director, walked past, everybody stood back against the wall and said respectfully 'Madame' and curtseyed.
Phyllis had not been at the Royal Ballet School for too long before teachers began to refer to her as a "baby Markova." Phyllis knew very little about the ballerina, and so had no idea of the importance of the comparison.
She flew up through the ranks to the Graduate Class and was awarded a bursary from the school to allow her to stay in London for another two years. Phyllis was the youngest in the Theater class at sixteen where the average age was nineteen.
Her Father flew to London to attend her debut at Covent Garden where when was chosen to dance a pas de trois in Swan Lake, which she danced with an injured foot.  It was only her youth that prevented her from being selected to join the Senior Company on a tour of America.
She joined the Royal Ballet touring company on her seventeenth birthday, and she had to dance a role as one of the swans in the corps on her first night with them. She spent the next three years learning all the classics and touring. It was a hard life touring the country for twenty-two weeks a year and living out of suitcases. You were expected to dance in eight performances a week and Sundays were spent traveling.
She had some great roles with the touring company including Odette/Odile, Giselle, The Sugar Plum Fairy, and Sleeping Beauty. She receive warm praise from the critics and her name was mentioned in Dance & Dancers Magazine's list of the most improved dancers of the year, along with names such as Margot Fonteyn, Merle Park, and Rudolf Nureyev.
In the years that Phyllis Spira spent with the Royal Ballet Company, the Royal Ballet was at its peak. She says "I wouldn't have missed those years at the Royal Ballet for anything. I saw places I would probably never have seen and I met a great many wonderful people who enriched my life. It was a marvelous experience."
She decided to return to South Africa because she missed her homeland and her family. Although she was invited back by Dame Ninette de Valois after two years back in South Africa, she did not go back for another seven years.
Back In South Africa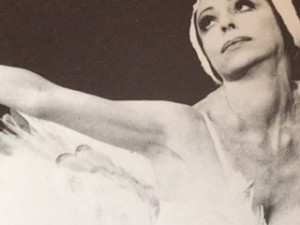 On returning, Phyllis Spira joined a newly founded company called Ballet Transvaal, along with Gary Burns, who was an exciting young principal dancer from Stuttgart Ballet. It was an exciting time in South Africa, as people were flocking to the theaters to get a taste of classical ballet.
In 1966 Ballet Transvaal became PACT Ballet Company, but there were many unsolvable problems in the company, and Phyllis and Garry did not renew their contracts with the Company and accepted Dulcie Howes's offer to join the Cape Town Ballet Company as principal dancers. Three months later the Company became CAPAB Ballet.
The Burne/Spira partnership captured the imaginations of ballet lovers all over South Africa, and they were greatly sought-after all over South Africa, as well as attracting the attention of companies overseas.
Touring Artists
In March 1967 Gary Burne and Phyllis Spira arrived in New York on a three-month freelance tour to try their luck. Finding work did prove difficult, because of their South African passports. Finally though, with some recommendations from the Royal Ballet, they got offered Guest positions in the Canadian National Ballet.  Phyllis and Gary instantly captured the attention of audiences in Toronto and received standing ovations.
They toured with the Company throughout the United States and Mexico. Phyllis scored triumph after triumph, received rave notices in the press, and looked set to become as much the darling of the Canadian public as she was in South Africa. Garry and Phyllis were given all the chances they had dreamed of and even got to dance at Expo '67 in Montreal and in a production of La Traviata in Edmonton.
Such was the excitement that she and Gary caused that a crowd of Eight thousand packed the Ice Skating Rink in Dallas to catch a glimpse of them.
Back Home
Both Phyllis Spira and Gary Burne returned home after fourteen months away with some definite ideas about what they would like to achieve in South Africa. Phyllis pleaded for the formation of a national ballet company in South Africa, and Burne was hoping to present an experimental modern ballet season in 1969 – a dream that was only partly realized. He was a genius choreographer, but unfortunately way ahead of his time, and South Africa was far from ready to accept his views.
The couple celebrated their return by dancing The Two Pigeons with Capab. This was the first production of this ballet outside of the Royal Ballet.
Unfortunately, the partnership ended in 1971 and Phyllis only saw Gary once more after that in 1974.
He committed suicide on the 26th of August 1976 at the age of forty-four.
Although Gary Burne extended Phyllis Spira and brought them to new heights, her next partnership with Eduard Greyling established her as a ballerina of world-class.
She and Eduard danced together for the next few years reaching new heights and the coveted Nederburg Prize for the ballet was awarded to Spira in 1972 and 1979, which was a fitting tribute to her artistry.
In January 1986 after suffering numerous injuries over the years, Phyllis Spira was appointed principal ballet mistress of the CAPAB Ballet Company, whilst she still lead the company on stage as a prima ballerina.
This position opened a new challenge for her and she enjoyed coaching young dancers in the classical repertoire.
She married fellow dancer Philip Boyd in Cape Town on the 21st of December 1986. Together they founded Dance for All, which was developed to help township kids explore the wonderful world of ballet.
Today, the Boyds program reaches more than 700 children a year in disadvantaged communities around Cape Town and in the rural inland areas of Barrydale and Montagu. Several learners have gone on to professional careers in South Africa and abroad. In 2002, the film "Guguletu Ballet," by Kristin Pichaske, focused on one of those young dancers and showed the joy and possibilities that Phyllis and Philip's work in poverty-stricken areas has offered to thousands of children.
Phyllis Spira received South Africa's highest civilian award, the Order of Meritorious Service Gold in 1991.
Phyllis Spira sadly passed away at the age of sixty-four in March of 2008, due to vascular surgery complications.