I grew up watching and admiring Natalia Bessmertnova and her dancing, so I thought it would only be fitting to write a post about this bewitching Russian ballerina.
Here are some of the productions that she has been recorded doing. Luckily there is a lot of footage of her dancing, unlike the earlier Russian Ballerina's. If you are interested in owning any of her performances, simply click on one of the pictures below.
Russian ballet dancing and ballet dancing worldwide certainly owes a lot to Natalia Bessmertnova. Here is some of this famous ballerina's history.
Natalia Bessmertnova
Natalia was born on the 19th of July 1941 in Moscow. At that time Russia was deep in the war against Nazi Germany, and 1941 was a particularly hard year. Natalia was taken to the safety of Leninabad in Central Asia soon after she was born, while her father had to serve as a doctor for the soldiers of war.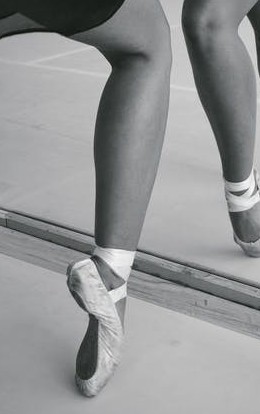 The family was reunited shortly before the end of the war and her childhood was spent in Moscow, where she grew up in a secure and stable environment. She had a lot of affection and attention as a child. Even as her exceptional ballet dancing talents became obvious, her parents brought her up as normally as they could.
She was a helpful, hard-working, considerate child and helped tremendously when her sister Tatiana was born in 1947.
Natalia's ballet dancing bordered on compulsion, and she would dance to any music for hours on end. Eventually, Natalia's parents realized that she was born to dance and her mother took her for lessons at the city's Young Pioneer Palace, which was a cultural club for children that was found in every Soviet City. The classes were run by Helena Rosse who was an ex-ballerina and experienced teacher. She was a strict teacher and a stickler for punctuality, and no mistake would escape her watchful eye. She advised Natalia's parents to let her audition for the Moscow Ballet School. Out of 300 applicants, Natalia alone was admitted without reservations.
Among the school's teachers of classical dance, Maria Kozhukhova and Sophia Golovkina played a significant part in the development of Natalia Bessmertnova's dancing. Between the two of them, they laid the groundwork for her virtuoso technique.
Natalia Bessmertnova made her debut on the Bolshoi stage on the 20th of June 1961 when she was still a student. She danced in the Seventh Waltz in Chopiniana, as she was forced to take somebody else's part at the last minute, and had to come on stage without having rehearsed her part. She still managed to dance with full abandon and youthful enthusiasm and succeeded in winning the admiration of the audience, thus accelerating her career immediately.
She graduated from the Moscow Ballet School with an almost unheard of Grade A1 and was immediately accepted into the Bolshoi Ballet Company. She had just turned twenty and her steep rise to stardom had now officially begun.
Natalia Bessmertnova was a ballerina known for her lightness, delicacy, and romantic style. She was known for her regality on stage and her modesty off of it.
Her debut performance with Bolshoi Ballet was in "Chopiniana." which was a remake of Les Sylphides. Her first stage partner was Mikhail Lavrovsky. Bessmertnova had a successful career performing in "Spartacus," "Legend of Love," "The Golden Age," and "Swan Lake." She was especially noted for her lyric, mysterious, and beautiful performance in "Giselle" in 1969.
Natalia Bessmertnova shot to international fame with her stellar performances in the Paris Opera productions of two ballets by Sergei Prokofiev, Ivan the Terrible (1976), and Romeo and Juliet (1978). Bessmertnova gave memorable performances as Rita in the 1982 production of "The Golden Age" ballet by Dmitri Shostakovich, and as Raymonda in Grigorovich's 1984 version of Raymonda by Aleksandr Glazunov, which you can see her dancing in the video above.
In the course of her stage career lasting 35 years, Natalia Bessmertnova gave over three thousand stage performances and won critical acclaim for her great sense of style and authority.
In 1970 she was awarded The Anna Pavlova Prize in Paris and she was designated Peoples Actress of the USSR (1976). She also received numerous decorations and awards from the Soviet State including State Prize of the USSR (1977), and Lenin Prize (1986).
Natalia Bessmertnova was married to choreographer Yuri Grigorovich, and the couple served on the juries of international ballet competitions. In 1995 the couple left the Bolshoi Theater after a strike and formed The Grigorovich Ballet troupe based in Krasnodar, Russia.
From 1995 to 2005 she was touring with Grigorovich Ballet, and also taught ballet classes. Bessmertnova died of cancer on February 19, 2008, in a Moscow clinic, and was laid to rest in Moscow, Russia.
Her fitting obituary can be read here.